24.12.2014
Happy holidays from Fucking-Cash.com!
Dear Fucking-Cash.com affiliates!

On these days, when the magic is in the air, and you are all getting ready for celebration, our team is happy to send you our warmest Christmas greetings and express our infinite gratitude to you for being our partner and contributing to success of our program during the passing year 2014.
We really hope that you have been satisfied with the results of our cooperation, and that you will join us again in our journey to new accomplishments in the coming year 2015. We promise to do everything necessary at our end to make this journey comfortable and gainful for all of you. So, once you have enjoyed your holidays and are ready to get back to our project, be sure you will find new promo tools, exclusive content updates and other surprises on our site, and as always you are welcome to offer your ideas and concepts for our mutually beneficial cooperation.
May your Christmas sparkle with moments of love, laughter and goodwill, and may this New Year turn all your dreams into reality and all your efforts into great achievements!

Merry Christmas and a Happy New Year!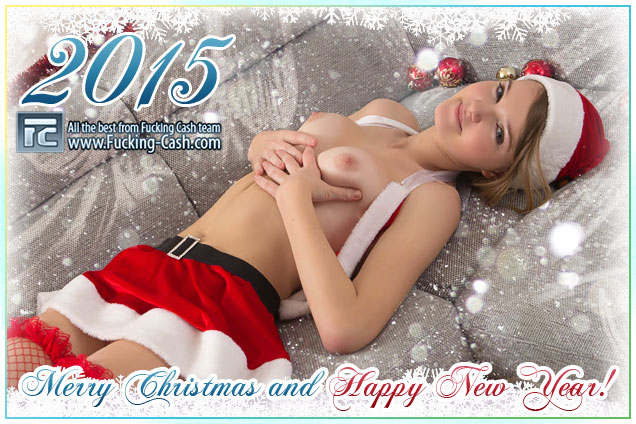 Fucking-Cash.com team.