07.01.2012
New teen porn site TeenPornStorage.com
Dear Partners,

Mark the beginning of 2012 with a handsome boost in your sales. The name is TeenPornStorage.com, and it's a brand new hardcore teen porn site straight from the oven, built and maintained by Fucking-Cash.com.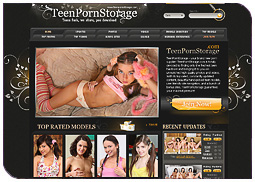 TeenPornStorage.com



Seriously, this one was made to be a bestseller. Check out a list of selected features below:

- sweetest teen girls we could find in hot, passionate scenes
- original 720p HD videos in a choice of formats and settings
- jaw-dropping pictures up to 6,000px
- tons of features, model profiles, favorites, advanced searching, rating and more
- new models and episodes added regularly
- bonus access to a family of other teen sites

Grab it while it's still fresh and promote something which is really hard to ignore! It looks great, it got great content, and it shows great ratios.

Check Fucking-Cash.com for more site details and affiliate program features/info.
Got questions? We're there for you, don't hesitate to contact us right now!

Banners and some features for the site will be added soon.

Best regards,
Fucking-Cash.com Team.